Simple but Profound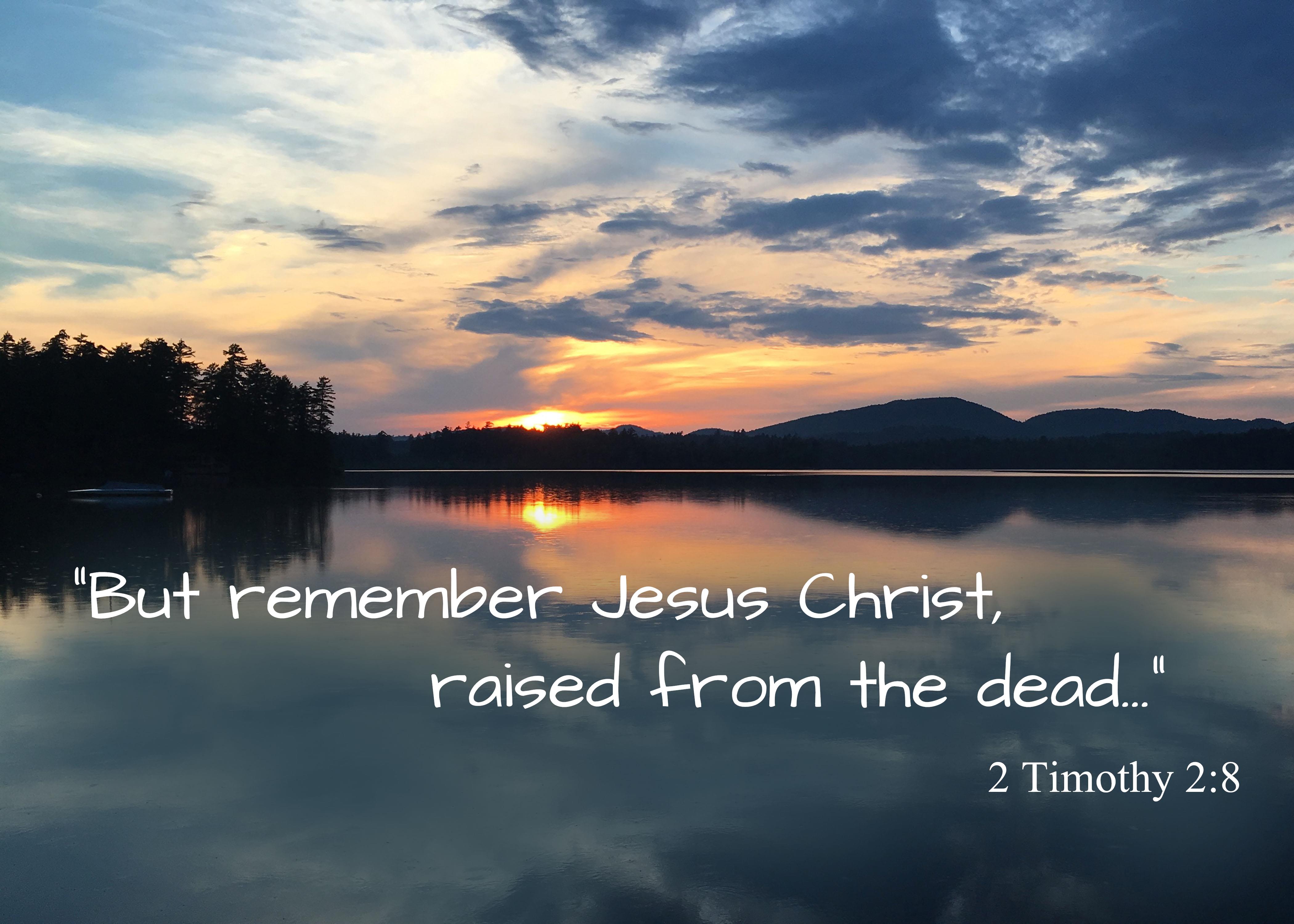 That is how I felt when I read 2 Timothy 2:8. "Remember Jesus Christ, raised from the dead, descended from David."
Does it strike you as odd that Paul would have to remind Timothy to remember that Jesus Christ was raised from the dead?
Is that not at the very heart of our confession? Doesn't our very faith hang on this very thought? Paul, rather dogmatically says in 1 Corinthians 15:14, "And if Christ has not been raised, our preaching is useless and so is your faith." Our faith doesn't get much simpler than that.
How could we even forget such a thing? I would like to suggest several ways we tend to forget this "simple profound truth."
Doubt: It is natural to doubt your faith. We all wrestle with doubts. But it is the resurrection that anchors me in my faith in the context of my doubts. The spread of Christianity was hitched to the message that Jesus Christ has risen from the dead. It is true! "For what I received I passed on to you as of first importance: that Christ died for our sins according to the Scriptures, that he was buried, that he was raised on the third day according to the Scriptures." (1 Cor. 15:3-4)
Discouragement: At times we get discouraged with how life is going. We wonder where God is in all of it and whether what we do in the mundane reality of life really makes a difference. Hence, we get discouraged. But at the end of the great chapter on the resurrection, Paul says in 1 Corinthians 15:58, "Therefore, my dear brothers, stand firm. Let nothing move you. Always give yourselves fully to the work of the Lord, because you know that your labor in the Lord is not in vain."
Defeat: We continue to wrestle with temptation and sin in our lives. At times, this makes us feel defeated. But it is the resurrection that reminds us that the grip of sin has been defeated in our lives and we now have the power to defeat it. We are dead to sin! We are alive to Christ! "For we know that since Christ was raised from the dead, he cannot die again; death no longer has mastery over him. The death he died, he died to sin once for all; but the life he lives, he lives to God. In the same way, count yourselves dead to sin but alive to God in Christ Jesus. Therefore, do not let sin reign in your mortal body so that you obey its evil desires." (Rom. 6:9-12)
Death: At times, we are overcome with a fear of dying. It is easy to talk about not being afraid to die, but it is something else to stare death in the face. It is at a point like this where we may be prone to question, "Is it really true?" Is what we have been saying about Jesus true? It is at this point we are called to simply "Jesus Christ, raised from the dead." This prayer from Paul in Ephesians 1 helps us defeat the fear of death. "I pray also that the eyes of your heart may be enlightened in order that you may know the hope to which he has called you, the riches of his glorious inheritance in the saints, and his incomparably great power for us who believe. That power is like the working of his mighty strength, which he exerted in Christ when he raised him from the dead and seated him at his right hand in the heavenly realms, far above all rule and authority, power and dominion, and every title that can be given, not only in the present age but also in the one to come."
So, in your doubts…your discouragements…your defeats…and even in death… "Remember Jesus Christ, raised from the dead!" It may be simple, but it is incredibly profound.