A Thought About Prayer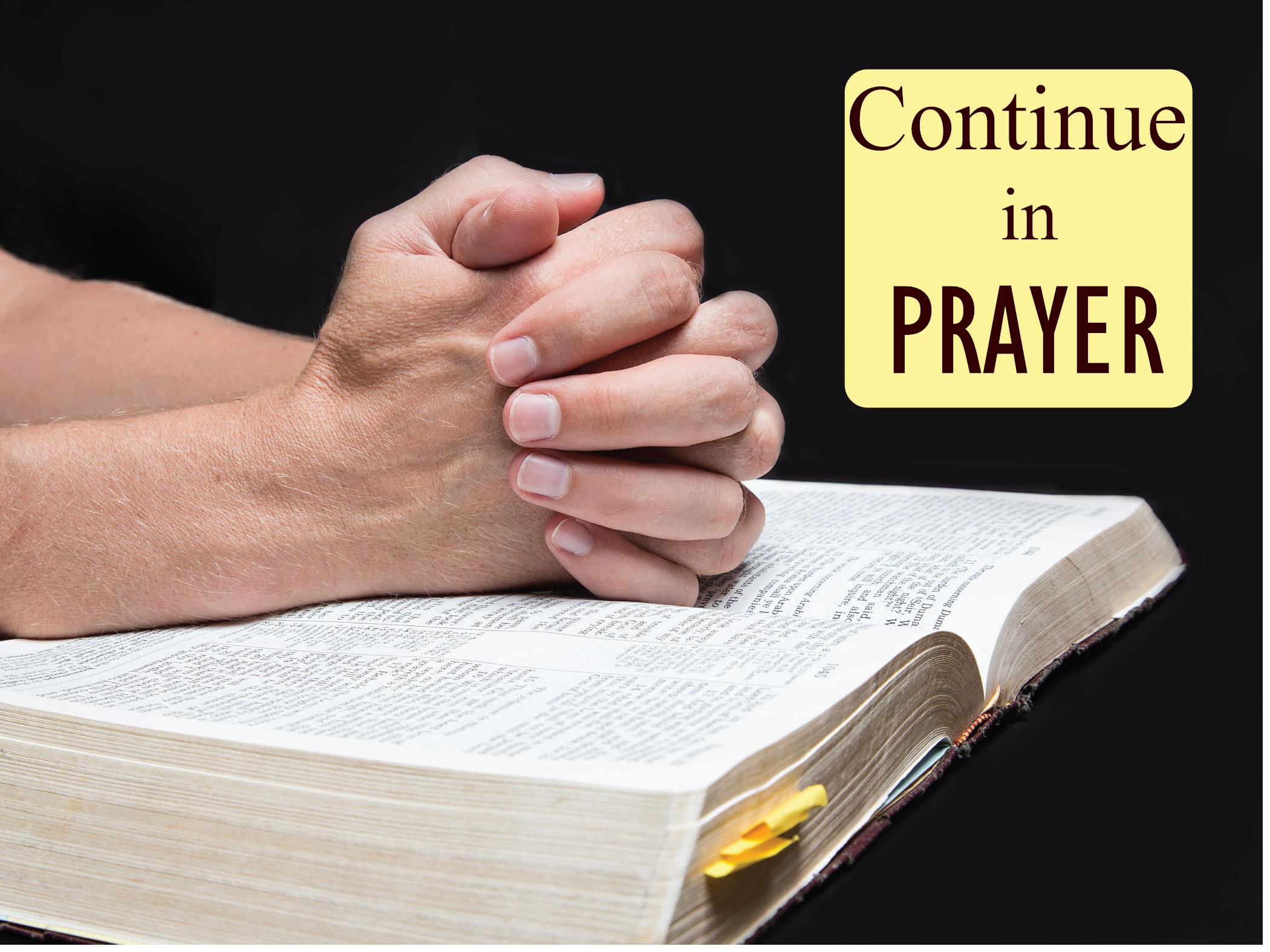 PRAYER IS ONE of the "basic" expressions of our faith. Here is something I was reflecting on this morning regarding prayer.
Reading a portion of a sermon on prayer by Charles Spurgeon, I was struck by the simple fact that Scripture is filled with many commands to pray. Scripture is filled with all kinds of commands, but what is interesting with the command to pray is how often you find this command repeated.
Providing just a sample of these commands, Spurgeon lists the following: "Call upon me in the day of trouble and I will deliver you …You people, pour out your heart before him…Seek the Lord while he may be found; call upon him while he is near…Ask, and it shall be given; seek, and you shall find; knock and the door shall be opened…Watch and pray, lest you enter into temptation…Pray without ceasing…Come boldly into the throne of grace…Draw nigh to God and he will draw nigh to you…Continue in prayer."
What does the sampling of these repeated commands to pray communicate to us? Well, several things.
The repetition of these commands reveals our tendency to forget our need for prayer. How often we need reminded of this most basic practice of our faith.


The repetition of this command reminds me of how dependent I am upon God. The lack of prayer is a sign of self-sufficiency. The expression of prayer is recognizing our humble dependence upon God.


The command to pray is really an "invitation" to pray. It is an invitation to relationship with the living God! God is inviting us to draw near to him and the promise is that he will draw near to us. God meets our needs through prayer. God uses us to bring blessing to other through prayer. Yes, the call to pray is a command. But at the same time, it is an invitation waiting for a daily R.S.V.P.
If you forgot to start your day off with prayer, it is not too late. Pause this very moment and acknowledge God and thank him for his love and for his many blessings in your life. Ask him to fill you with his Spirit so that you might be a source of God's blessing to others as you serve him where he has placed you today.