Compassion
Compassion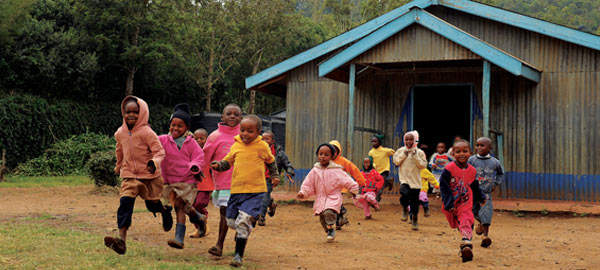 LAST SUNDAY, we talked about an organization known as Compassion. This organization has a mission to release children from poverty in Jesus' name. Below you will find more about Compassion, how sponsoring benefits you and the child, and how to sponsor if you so desire! You can watch the video of that discussion here.
What is Compassion?
Compassion is a global organization, with centers in 25 countries around the globe, including Africa, Asia, Central America, the Caribbean, and South America. Throughout these countries, there is an enormous number of poverty-stricken families who lack physical, emotional, financial, and spiritual care.
Compassion's mission is to release children from poverty in Jesus' name. They work to achieve this mission by giving people all around the globe the opportunity to sponsor children and share the love of Jesus with them! Compassion teams up with the sponsors and the local churches to form strong relationships with these children.
What does sponsoring a child do for that child?
Through sponsorship, a child has the opportunity to have a personal relationship with an influencing person in their life...you!
Sponsorship allows you to build a relationship and encourage a child through letters! Your letters will let the children know that they are loved, there is hope, and that God loves and defends them! Despite their circumstances, these children can come to know God's love, his hope, and how he is greater than their poverty.
Sponsorships also give a child access to medical checkups, healthcare, and health/hygiene training. They also receive ongoing Christian training through a local church, educational assistance, nutritious food, supplements, protection from crime, and so much more!
What does sponsoring a child do for me?
Sponsoring a child has given me the opportunity to take part in what Jesus is doing around the world. Sharing God's love with a vulnerable child has brought me great joy. It has given me the opportunity to follow God's Word that calls us to love one another (Matt 22:39) and care for the orphan (James 1:27). Sharing God's love with these children brings great joy and delight. God is on the move and it brings us closer to our God as we love as He loves!
How much is a sponsorship?
$38 a month.
How can I become a sponsor?
If you feel led to sponsor a child, you can either:
Text Love to 83393 - Information regarding a child will automatically be sent to your phone.

Contact WEFC - We have informational packages available for many children. You would be able to choose a specific child.
If you have any questions feel free to contact the church office.
Learn more about Compassion.