God Longs to Meet with Us!
God Longs to Meet with Us!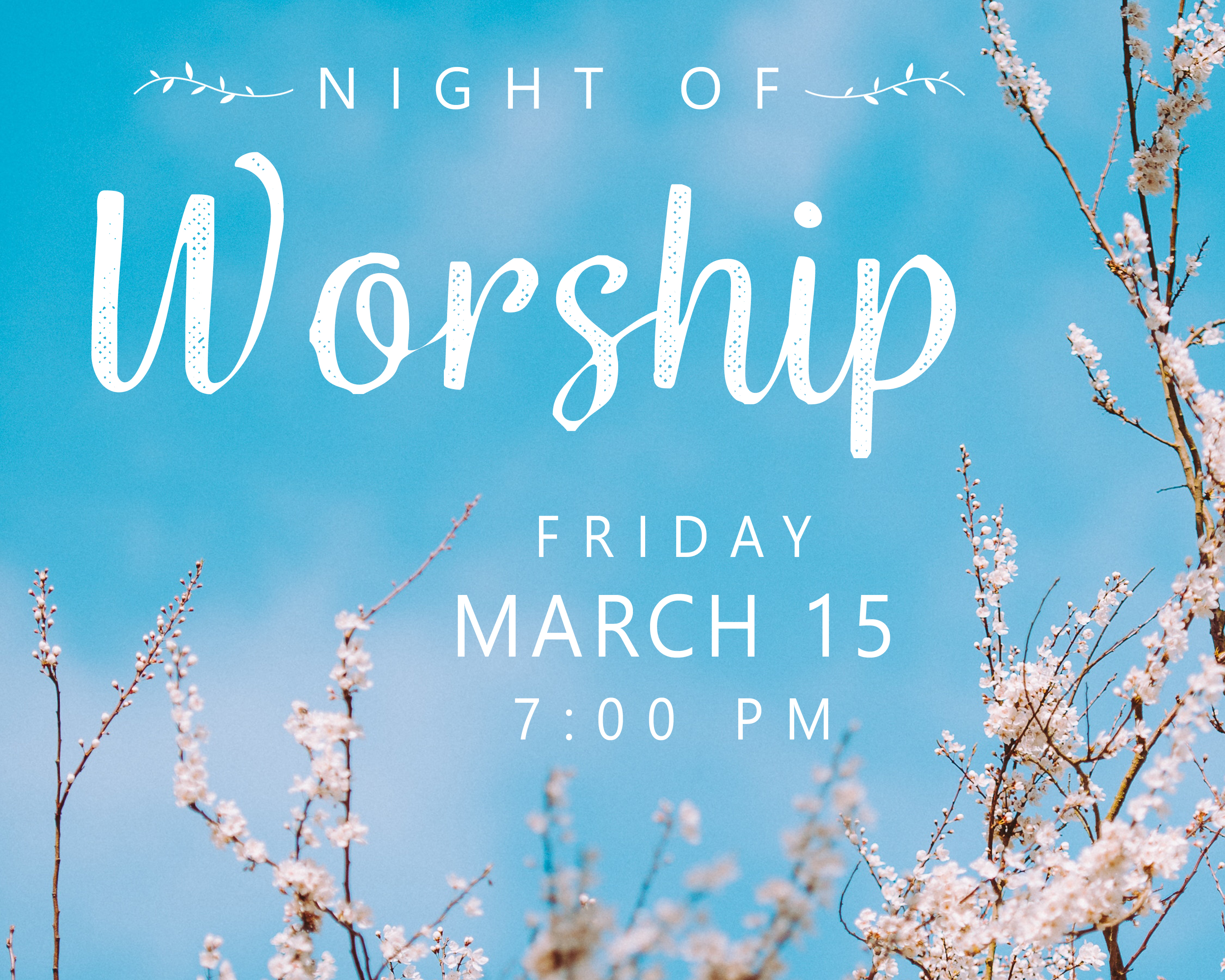 IN OUR CURRENT SERMON SERIES on worship, Pastor Scott has been challenging us not to view worship as something we do. Rather, it is delighting in God. He says, "In corporate worship, we have the opportunity to participate through the Holy Spirit in God the Son's communion with the Father." It is mind-blowing to know the infinite and eternal God of the universe provided Jesus as our mediator to make a relationship with Him possible. He pursued us! He longs to meet with us!
To that end, our next Night of Worship is on Friday, March 15, at 7 pm. We will spend extended time delighting in God for who He is and what He has done through prayer, reading scripture, encouraging one another and yes, we will sing!
Click here for a set list and videos.