Our Life Together...A Summer Look at the "One Another" Statements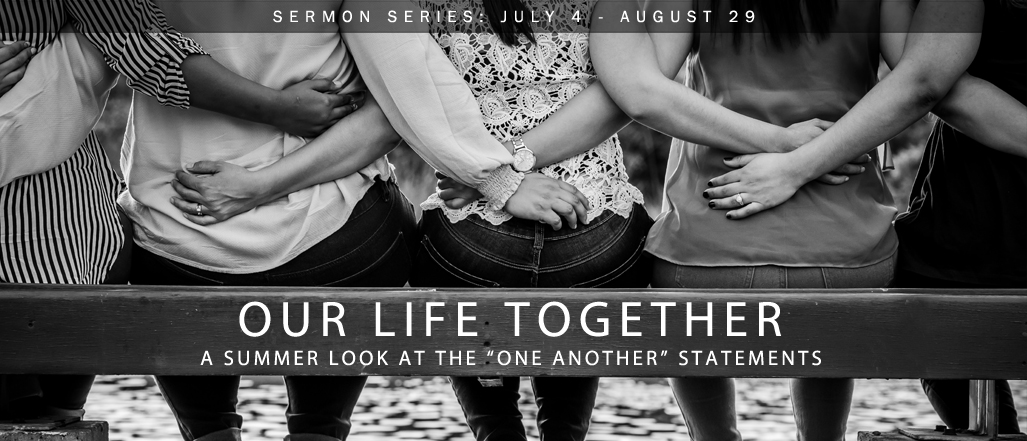 People, created in the image of God, were made for relationships.
The term "one another" is repeated numerous times in the New Testament – and always in a way that demonstrates how one believer is to relate to another believer.
Relationship is one of the vital things we have missed out on during this long season of COVID. We have missed out on the sweet fellowship we have with one another as brothers and sisters in Christ. We have missed the warm embrace of welcome and the regular greeting of one another.
We have also missed out on the deeper aspects of relationship; stirring up one another to love and good deeds, encouraging one another, speaking truth to one another and serving one another.
All of these "one another" statements have something to say about how to build God-honoring relationships with one another.
This summer, the preaching cohort of WEFC will be guiding us through these "one another" statements. Join us!
But if we walk in the light as he is in the light,
we have fellowship with one another,
and the blood of Jesus his Son cleanses us from all sin." 1 John 17
Preaching Schedule
July 4 – Encourage One Another – Pastor Scott
July 11 – Love One Another – David Rucquoi
July 18 – Greet One Another – Dr. Dave Baer
July 25 – Accept One Another – Steve Peery
August 1 – Fellowship with One Another – Dan Warriner
August 8 – Serve One Another - Pastor Mike
August 15 – Speak the Truth to One Another – Wally Culup
August 22 – Show Hospitality to One Another - Michael Distefano
August 29 – Pray for One Another – Pastor Scott
September 5 – Cove Service: Join us at the Wethersfield Cove for the annual service with sister
churches in our community. Service starts at 10:00 am.